Old Cars features a reader's barn find to beautiful 1939 Diamond T 406 truck.
Gary Unverzagt's impressive 'barn find" to beauty queen 1939 Diamond T 406 truck.
Gary added this about his Diamond T…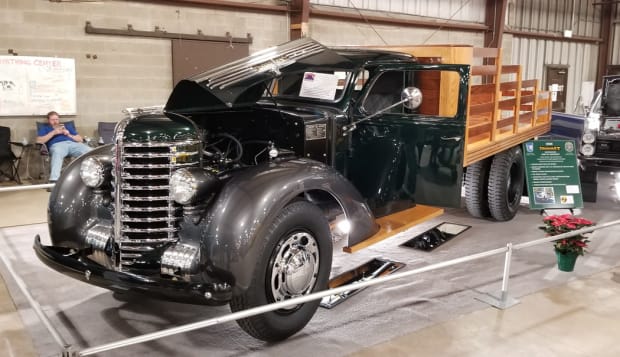 "It was a barn find, out of West Virginia. It was in pretty rusty condition. I am a retired firefighter and work on old vehicles in my shop about 40 to 45 hours a week. I do all the work myself for the exception of final paint and upholstery. The Diamond T was a frame-off, nut and bolt restoration. I rebuilt the motor, transmission and rear and there were a lot of missing parts that were unable to be gotten and had to be made in my shop. I designed and built the wooden body with no previous wood experience. Because it only goes 40 miles per hour top speed and 10 miles per gallon, I have to trailer going on far away shows.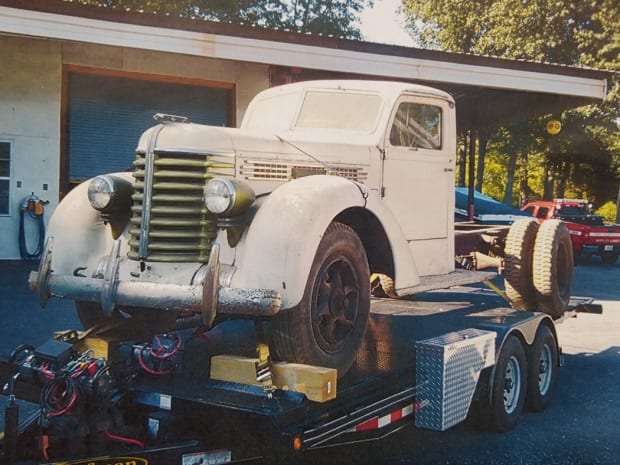 The original diamond t truck stoped being built in the sixties. Diamond T trucks were bought out by Rio in the sixties. Not to build, but to put them out of business. In their time they were the Cadillac of trucks, headliners and clocks.
 I am currently working on a 1949 diamond T with all the modern conveniences."

If you like stories like these and other classic car features, check out Old Cars magazine. CLICK HERE to subscribe.
Want a taste of Old Cars magazine first? Sign up for our weekly e-newsletter and get a FREE complimentary digital issue download of our print magazine.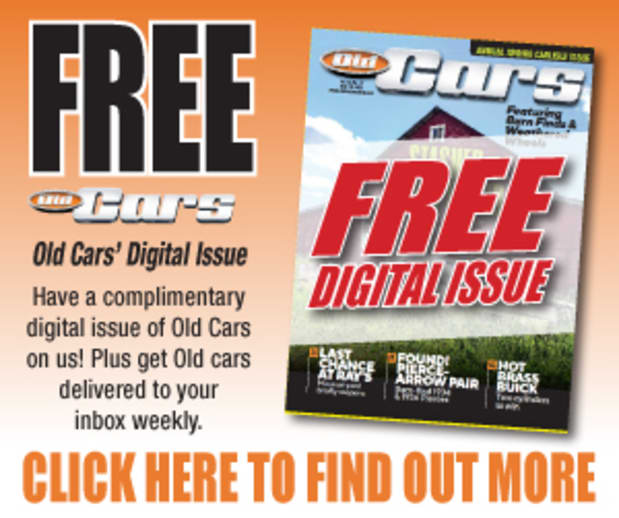 View the original article to see embedded media.
*As an Amazon Associate, Old Cars earns from qualifying purchases.