See the world with Gray Line Motor Tours. The story of The Grey Line Motor Tour Company.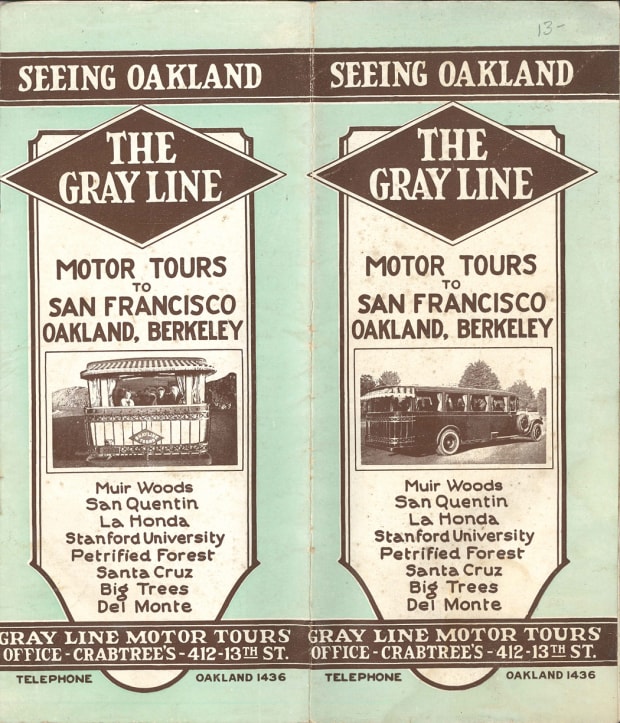 Some of the most opulent vehicles made by man were the carriers of the wealthy and adventuresome. We could elaborate on the virtues of Pierce-Arrows, Packards and endearing Peerless cars with custom workmanship. We could linger on the special-order designs for Cadillac and Lincoln, Stearns and Stutz, and a rafter of other names that have traced the advancement of motoring. We would additionally pontificate on the results exquisitely executed by specialty design houses of absolute character. We could envision the one-offs, true sole creations and rare survivors covetously collected today. We could add the multi-million-dollar motorcars that furthered the cause of motor creation. Even if we mentioned all these, we would still be remiss by neglecting mention of the largest classy customs ever to take to the road.
Hence, this installment.
In 2011, The Gray Line of motor tours reached its century mark. Its humble beginning dated to March 1910, a time when the roads of America were rough, at best; basic and rutted, in general; and, at times, impassable. But a fever had caught ahold of Americans. It was a wanderlust, an inner desire to see the land, to see what lay beyond the sunset and on the other side of the mountain. That temptation was destined to grow as the demand for personalized motor transport likewise rose. From 1910 through the 1920s, Americans discovered travel, and the nation would never be the same.
The Gray Line vision was masterminded by Louis Bush, who took an old Mack Truck chassis and made something special of it. He limited sightseeing trips to the Washington, D.C., area, and decided to paint the unit in blue and gray, colors popularized in American history during the Civil War. It wasn't long before 1926 beamed its light and other large cities were added to the touring list. There was New York, a magnet for eastern travel. In the Midwest, Chicago cast its spell, and the automotive capital of Detroit was hardly far behind. New Orleans catered to the south while Los Angeles and San Francisco motioned for tourists to realize their spell. Add international sites such as Toronto and Havana, and you get a better picture of the meaning behind the wanderlust. The demand for custom-designed buses to experience these places in luxury was on the rise.
All this continued to mature as Harry J. Dooley took the reins of leadership in the post-World War I economy and boomed even more. He earned the accolade as "father" of the sightseeing industry.
To capture the feel of this advancement in the 1920s, let's hitch a ride hither and yon.
For the novice, custom appointments were conducive to touring. An exterior view of the landscape was shrouded by a canopy and trimmed with decorative railing, as if an observation deck on the rear car of a train. Curtains with pullbacks graced each side-window post as open windows beckoned scenic scents to invade the lives of passengers. The buses were more than transportation; those were magic rides to vistas unknown to many travelers. That was a time when travel was an opulence, but one which more and more people were discovering.
Sidemounted spare tires added a classy air to the bus's exterior, and large whitewall tires dressed up the affair. A wide range of stops enticed travelers. On a motor tour to San Francisco, Oakland and Berkeley, visits were made to Muir Woods, San Quentin, La Honda, Stanford University, the Petrified Forest, Santa Cruz and Del Monte. There were deluxe versions of western tours and smaller ones. For example, the Golden Gate Park, Cliff House and Presidio, or "Thirty-Mile Drive Tour De Luxe," offered magnificent views of San Francisco from the summit of Twin Peaks. In 1927, it was a mere $2.50 fare. Passengers were picked up at and returned to hotels with no extra charge — quite a value in the Roaring Twenties.
The bus-building business had become a notable aspect of motorized progress. Magazines were issued on the subject, travel guides were released and design work gained momentum. Not all buses were brimming with ultra-comforts, but (as in the more recent age of custom vans and motor homes) builders and designers wanted a little extra they could offer customers to such a distinct advantage that business swung to the makers that were most innovative.
Building on the best of tour destinations was the Santa Rose and Petrified Forest Tour, called Trip #6 in a 1927 booklet by The Gray line. Fare was $10.50. This tour appealed "to the true lover of Nature" once the half-hour drive over the Golden Gate had been accomplished. Areas rich in orchard and vineyards beckoned. "Here is the Valley of the Moon, made famous by Jack London," said The Gray Line copywriter. "It was in this region on June 14, 1846, the famous Bear Flag was raised proclaiming the California Republic."
Less we forget, farmers liked to take tours. To see Sonoma County's rich poultry area (that, in 1927, was producing more than $6 million in poultry income annually) had to trigger new ideas among those touring farmers. It was site to the largest hatchery in the country, "one incubator plant hatching 165,000 chicks at one time."
On the lesser side of cost was a "See Chinatown After Dark" tour for an affordable $1.50. Near the top end was a fare of $12.50 to see Santa Cruz and Del Monte, a two-day excursion by bus. Even more could be seen on a three-day $47.50 plan including meals as riders explored major lengths of California. The Gray Line was shrewd in coupling with the Railroad Commission of the state by also encouraging tourists to partake of rail tour in a deluxe parlor car with "individual arm chairs seats, reserved for the entire trip, with hotel and meal accommodations at the finest hotels on the Pacific Coast."
For thousands of early travelers, The Gray Line was their first experience in long or short tours.
The experience on buses designed to provide a degree of comfort and ease of mind was a strong taste of the luxury car field that was maturing and how, when income allowed, it was in the minds of many to renew their discoveries in classic custom settings, at the steering wheel of their own automobile.
Once people took to touring, there was no stopping the rush of innovation of vehicles with classic custom design.

If you like stories like these and other classic car features, check out Old Cars magazine. CLICK HERE to subscribe.
Want a taste of Old Cars magazine first? Sign up for our weekly e-newsletter and get a FREE complimentary digital issue download of our print magazine.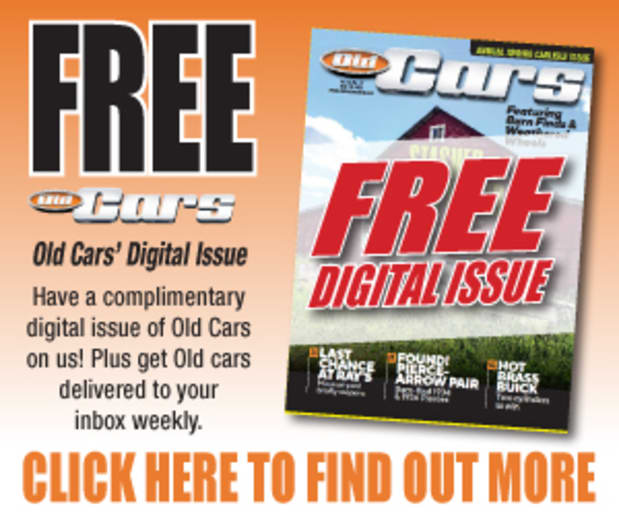 View the original article to see embedded media.
*As an Amazon Associate, Old Cars earns from qualifying purchases.